The distribution of reinforcement, its size, diameter and spacing can be detected non-destructively using several proprietary instruments.

One of the common instruments is Hilti ferroscan which can provide digital images of the distribution pattern and the available software can accurately size reinforcing bars.

Simply request LMATS ' supportive staff and they will assist you to complete your task in time.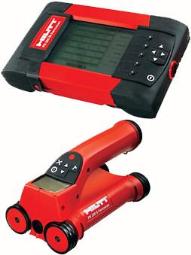 Contact LMATS Melbourne or Sydney testing laboratory for your concrete testing or reo bar detection requirements.