LMATS regularly performs an extensive range of marine inspections on Naval, Commercial or Yachting vessels.
Regular testing by Authorities is mandatory
The Australian Maritime Safety Authority requires commercial vessels with metallic hulls to conduct hull thickness testing at intervals not exceeding 10 years and 6 months.
Naval Vessels
LMATS inspect Naval Vessels from surface vessels to Submarines to Milspecs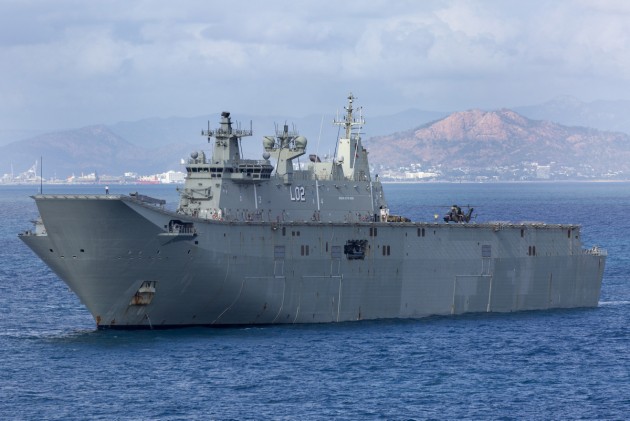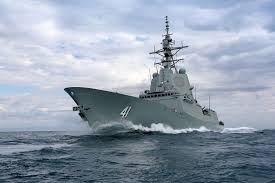 NDT & mechanical testing on Canberra Class Amphibious Assault Ship (LHD) & Hobart class air warfare destroyers (AWDs) Ships
Materials testing for Royal Australian Navy Shortfin Barracuda Submarines
Hull Inspection Services Offered to Lloyds Marine
Steel hull survey of vessels - ultrasonic thickness testing
Aluminium hull survey of vessels - ultrasonic thickness testing
AMSA DCV hull thickness surveys
FRP & composite structure thickness testing
Pre-purchase hull condition surveys
COMMERCIAL SHIPS (vessels and fishing boats offshore drill rigs)
Hull Surveys to accredited marine societies (GL-DNV, ABS, BVQI &Lloyds)
Damage in hulls
Loading & Lashing points
Weld inspection
Pipe corrosion inspection
NDT on various offshore drilling and processing platforms
YACHTS (sailing and motor yachts)
Pre Purchase
Hull inspection, metal, GRP, composites. Thickness, corrosion, delamination
Weld inspection
Masts' inspection, NDT, aluminium, carbon fibre
NDT Test Methods:
UT – Ultrasonic Thickness gauging, A-scan, Phased Array (PAUT), Time of Flight Diffraction (ToFD) and C-scan.
PT – Penetrant Testing
MT – Magnetic Testing
ET – Electromagnetic Testing
VT – Visual Testing, Endoscopy, Videoscopy
Hardness test
Vibrations analysis
Infrared thermal inspection
Are you repairing a vessel?

Are you sure that what you are receiving is not counterfeit?

Is the complete shipment of the same quality and meets the specification?


Product Quality Inspections are Important
See how LMATS can save you money and be sure that you get what you ordered
Please see our full range Advanced NDT Inspection Services