Ductility is a ability of a material to plastically deform without failure or fracture. In most applications higher ductility in a material is sought.
Ductility test or bend test is very common test for welded joints, piping products and reinforcing (reo bars) materials.
LMATS Melbourne & Sydney laboratories performs test in accordance with the following common standards - AS 2505, AS 1855, AS 2205, ASME IX QW 160, EN 288.4, DIN EN 910, AS 4671, API 5L, AS 1397, AS 1163, AS 1074, ASTM A450 and similar other national and international standards.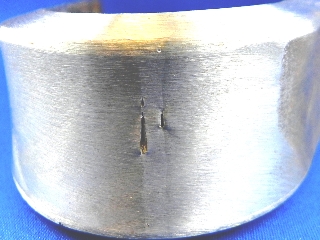 LMATS Melbourne & Sydney laboratories also perform ductility tests on protective coatings to qualify the coating process and to measure quality of the protective coatings in accordance to AS 1580.402.1, DNV, Offshore specifications, aerospace specifications and similar standards.