Wet Adhesion Test (Soak test) for the resistance of coating to immersion in hot water under AS4822-2008 Appendix F
Wet Adhesion Test
Water can be a most detrimental environment to any coating system.
Water molecules that penetrate through the coating to the surface can cause blistering, loss of adhesion, and result in coating failure.
The Hot Water Soak Test or Wet Adhesion Test examines a coating's ability to adequately protect the surface in immersion conditions.
The Wet Adhesion Test was conducted according to (CSA Z245.20-02 Section 12.14. AS4822-2008 Appendix F)
This test requires a temperature and time as specified by the customer.

An example is following
Coated test specimen panels immersed in water at 95C and left fully immersed for required duration and temperature of the test usually up to 28 days.
At the end of the test period the Test specimens will be examined for adhesion ( rectangle approximately 30 mm x 15 mm is cut in the center of each sample ) in accordance to AS 3894.9, Method A 'Knife test', and determine the adhesion rating of each test specimen.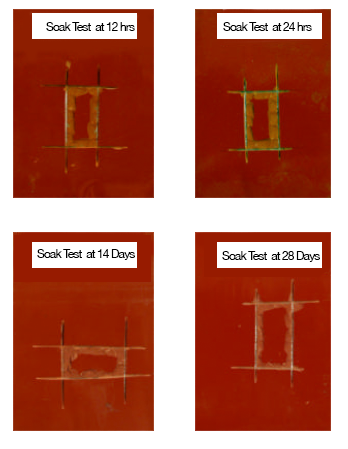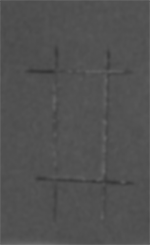 Test results should indicate:
Determine the adhesion rating
No blistering
No de-lamination
No changing of colour or gloss
At LMATS Our NACE Certified staff regularly undertake the Wet Adhesion Test (Soak test) for the resistance of coating to immersion in hot water under AS4822-2008 Appendix F