Storage Tank Inspections
Meeting Storage Tank statutory requirements
To combat tank failures and confirm to regulations owner/operators are adopting for a more effective tank management and inspection programs.
A tank management process can comprise of many facets to cover all concerns.
The flowchart below details a typical tank management process.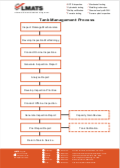 LMATS provide both Online & Offline Inspections of Storage Tanks
Online inspections typically consist of:
ultrasonic shell crawler runs
ultrasonic roof measurements
shell settlement evaluation (differential versus planar)
with API-653 or EEMUA 159 visual external inspection.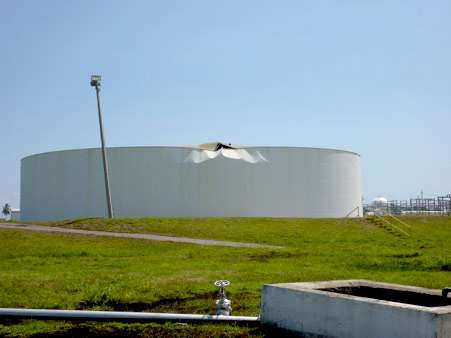 Offline inspections typically consist of:
MFL (Magnetic Flux Leakage) Floormap of the tank bottom plants
with API-653 or EEMUA 159 visual internal inspection.
LMATS provide advanced NDT solutions for the inspection of storage tanks:
Magnetic flux floor and plate scanners
Ultrasonic shell crawlers
Vacuum box testing
Holiday detection
ET Testing of Welds (including PEC, ECA and ACFM)
SteerROVER™ a motorized steerable scanning solution for ultrasonic, phased array testing and corrosion mapping.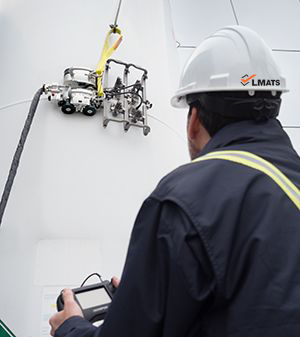 LMATS Engineering Support Team
LMATS certified inspectors & Engineering Support team can provide recommendations for repair or maintenance.
The results of the inspections are compiled into a concise report which can be supplied to the client both in hardcopy and electronically.
Repair recommendations, if any, are detailed in the report with reference to the applicable standard.
LMATS can also provide engineering solutions to difficult repairs and can provide engineering consultation on all tank design, operation and maintenance problems.
Construction Management
LMATS offers personnel suitably experienced with knowledge of:
fabrication techniques and procedures
storage tank construction
non-destructive examination
piping
coatings
review of modifications and as-built
and progress monitoring.

Subcontract Management
LMATS offers subcontract management services that can support the prime contractor's management for a specific project through the solicitation process, receipt of bids, bid analysis and tabulation, award through project execution and completion.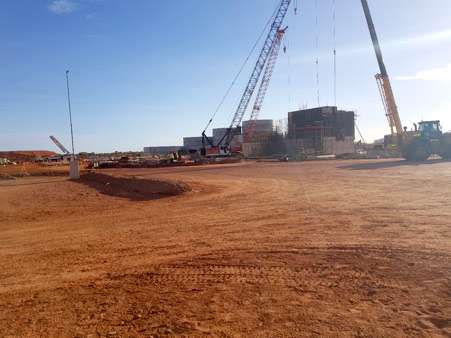 The Inspection of Storage Tanks Features:
API-653 or EEMUA 159 certified inspectors.
Inspection for various construction Standards or Codes e.g. API 650, BS 2654, AWWA D100, AS 1692, etc
Inspection for various inspection Standard or Code e.g. API 653, EEMUA 159, STI SP001, AS 4971, etc.

The Inspection of Storage Tanks Advantages:
Systematically reduces the likelihood of failures by making better use of the inspection resources and will improve the reliability of tankage
The Inspection of Storage Tanks Applications:

Above and below ground tanks
Vertical and Horizontal tanks
On-Line and Off-Line inspections
Insulated or non-insulated conditions.
Is your tank construction material as specified
Product Quality Inspections are Important, see how
LMATS
can help you save costs.
Contact us today and find out how an LMATS storage tank inspection services can ensure the safety and integrity of your tanks.