LFET – Low Frequency Electromagnetic Technique
Dry non-couplant testing on boiler tubes and small pipes
LFET is one of the electromagnetic test methods utilized effectively for the inspection and assessment of boiler wall tubes and any other small diameter ferrous or non-ferrous pipes. LFET can detect and quantify discontinuities on the OD surface, ID surface and within the wall thickness of the pipe.
LFET is a non-intrusive internal wall corrosion-erosion assessment method. As the name suggests, LFET utilizes low frequency electromagnetic energy to test Boiler Wall tubes and pipes. LFET instrumentation used for Boiler Wall tubes testing comprises a special purpose contoured probe (to match tube circumference) manual scanner, test equipment and a custom software for live detection of flaws.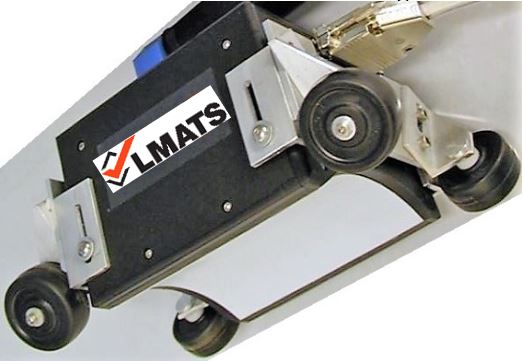 A low frequency electromagnetic field is induced into the test material using an external horseshoe shaped electromagnet. Any flaw in the path of the magnetic field distorts the magnetic flux which is detected by the array of sensors. The severity of a discontinuity is measured by analyzing a Phase / Amplitude plane graph with the aid of a custom purpose software.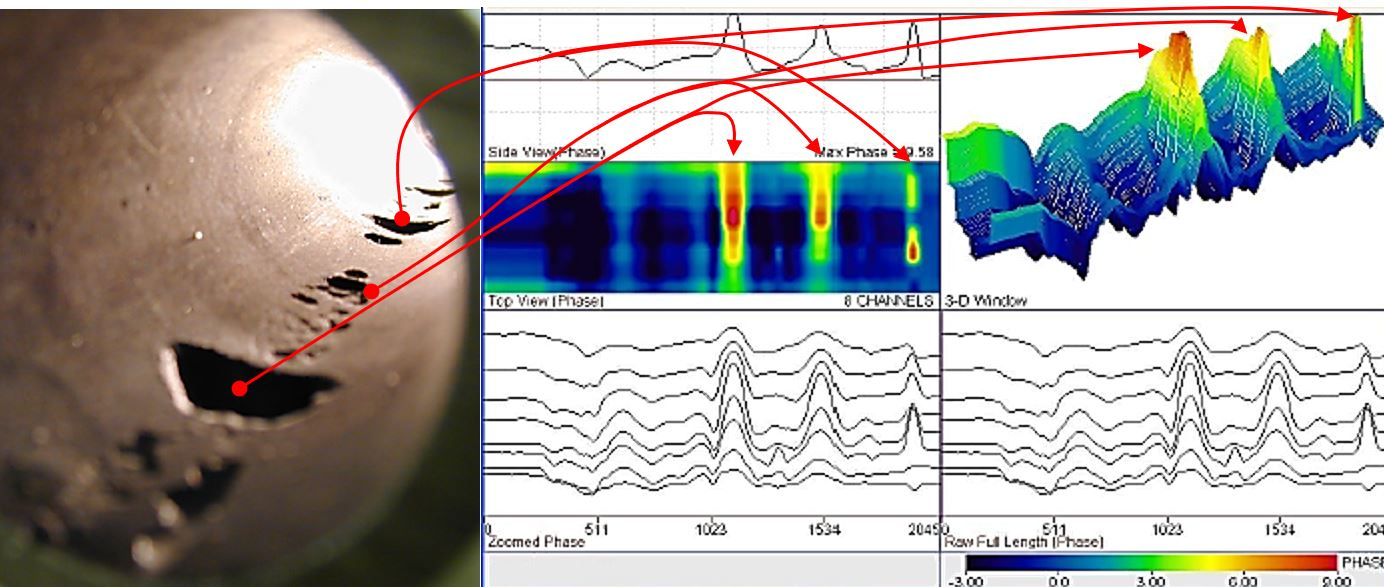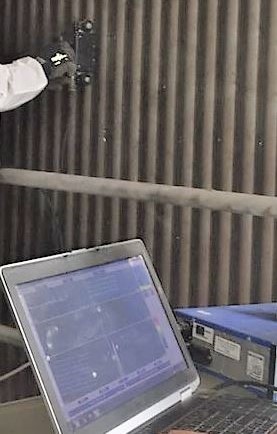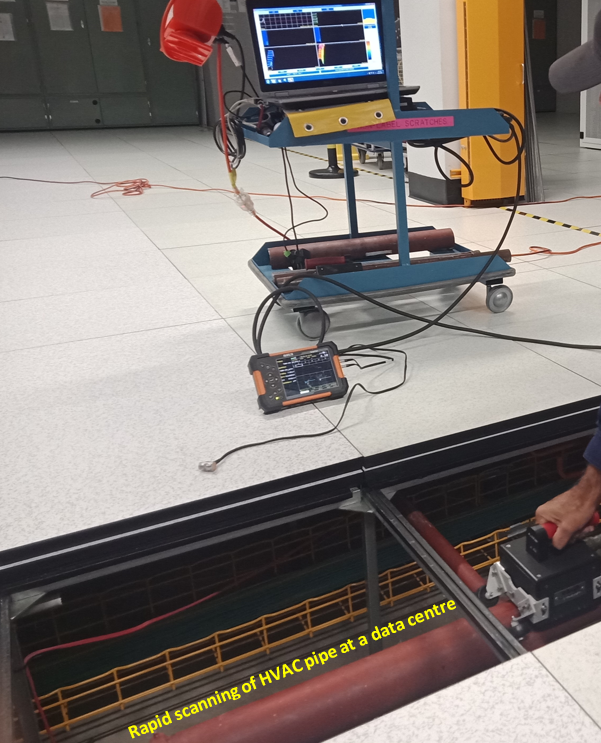 Ideal Applications:
Boiler, superheater, heater & economiser water wall tubes
Ligaments, bends, space constricted areas between pipes.
Fire hydrant, air conditioning and refrigeration piping in commercial buildings
Air and other fluid piping in industrial plants
Extrados of tube bends in heat exchangers, side of tube bends, intrados of tube bends
Detection of

Internal erosion, corrosion, localised pitting, wormholes, etc
Localised pitting in rifled boiler tubes
Caustic & phosphate gouging, Hydrogen damage or corrosion
Internal crack, SSC on SS, corrosion fatigue cracks on tubes near or at ligament interface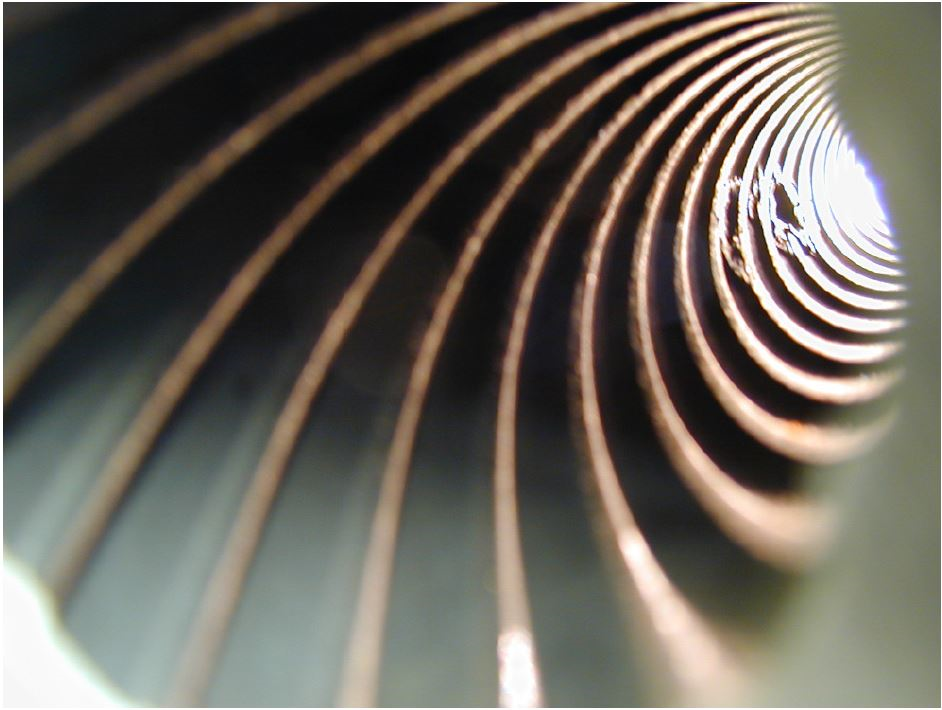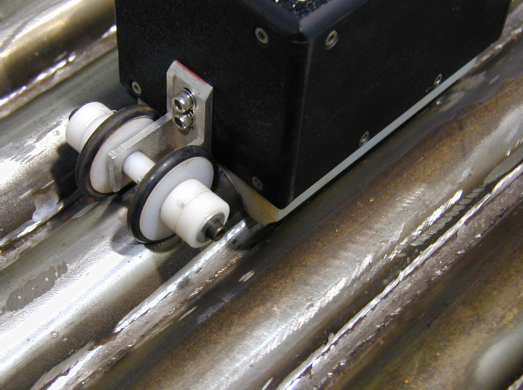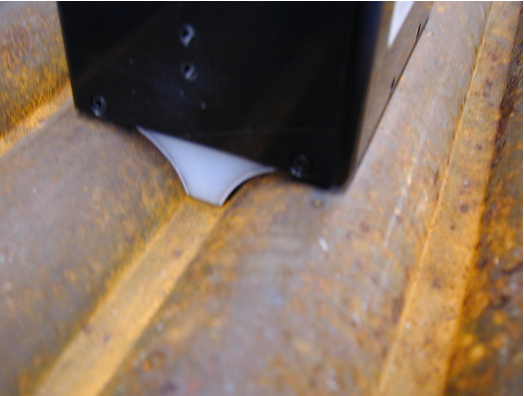 Features:
Dry non-couplant test method
Traceable and accurate test outcome as compared to RT, ET, UTT
Real time, 3D full coloured mapping of defects for visualisation of defects.
Rotating view, plan view and zooming for envisioning obscured defects.
Scanning through protective coating or uniform surface rust or scale is possible
Scanning of 100% of the boiler wall tube surface in 2 or 3 scans for up to 100mm diameter pipes
Circumferential as well as axial cracks can be detected and quantified using EDM calibration pipe.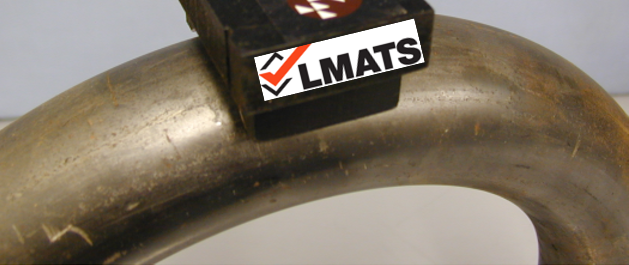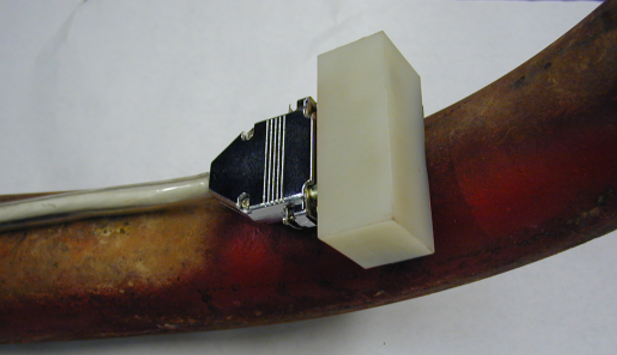 Advantages:
Uniquely separates pitting indication from a gradual wall loss.
Effective internal corrosion assessment method as compared to Visual and UT
Detect discontinuities on both the OD and the ID side of the boiler wall tube in the same scan
Faster scanning method as compared to PAUT, UTT, MFL, ET or RT. Scan speed = 3m/min with a 1200 pipe diameter coverage
Detect discontinuities while scanning of boiler tubes.
Cost-effective and economical as compared to CRT, UTT, PAUT, ET, PEC
Light weight scanner that can be attached to the SteerRover for scanning at heights without rope access or scaffolding or EWP.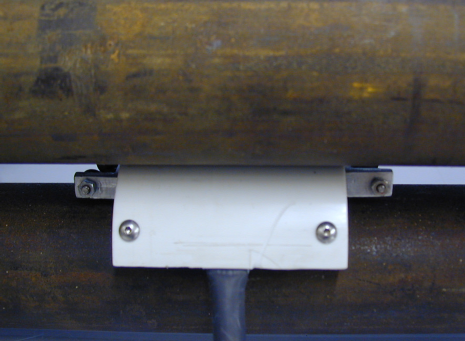 Limitations:
Discontinuities detected by LFET requires further assessment using PAUT or UTT for measuring deepest defect.
Maximum 19mm wall thickness scanning.
Sensitivity is restricted to detect pit of approx. ø3mm at 30% depth.
Requires >4 scan passes for pipe diameter greater than 100mm.
Maximum 13m cable length for remote inspection
Expertise:

Compared to conventional ET or UT, Low Frequency Electromagnetic Technique (LFET) test instrument and sensors are complex and expensive. This test method requires highly trained, skilled and experienced technicians. LMATS provides certified and experienced engineers to complete LFET assessment to the clients. LMATS offers LFET from our Melbourne, Sydney, Albury, Newcastle, Brisbane and Perth laboratories. LMATS regularly performs LFET in other regions of VIC -Victoria, NSW - New South Wales, QLD - Queesnland, QLD - Brisbane, SA - South Australia, TAS - Tasmania, NT -Northern Territory, WA - Western Australia and some of the countries aroung the world on request. Contact one of the LMATS branches near your location to obtain assistance for your next project. You may contact us +61 3 9399 8145 or via the form