TOFD (Time Of Flight Defraction) is one of the Ultrasonic Testing methods most widely used in tank floor testing and for vertical discontinuities such as crack sizing. TOFD can be used on its own or in conjunction with PAUT Phased Array Ultrasonic testing to provide 100% coverage, highest probability of detection, accuracy of measurement and precise sizing of a discontinutiy.
TOFD – Ultrasonic Time of Flight Diffraction testing (Encoded data acquisition and discontinuity mapping) is Fast, Accurate, Traceable, and Archivable a digital paper trail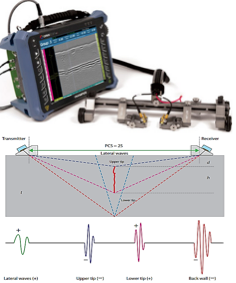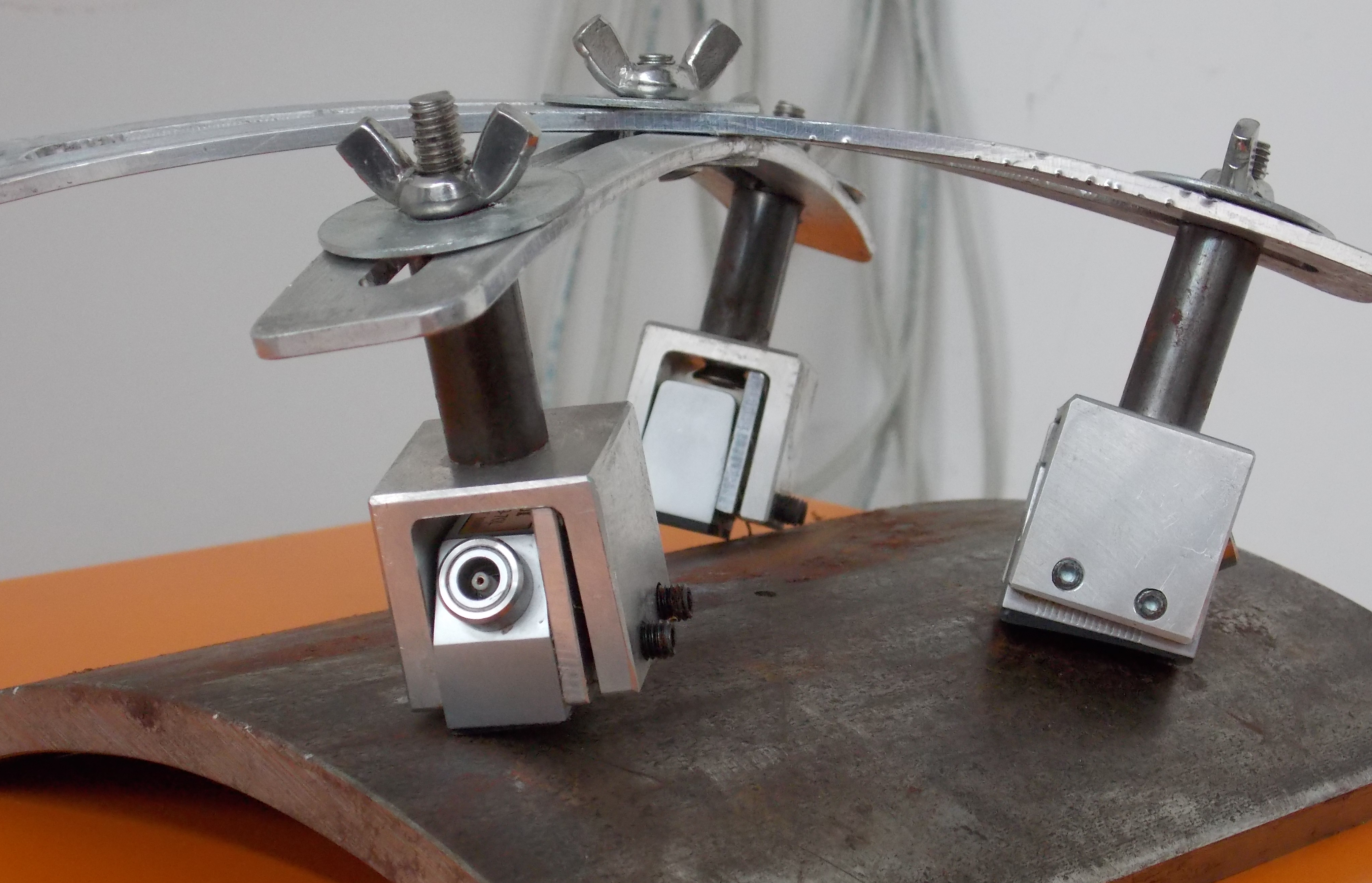 Our Advanced Non Destructive Testing NDT inspection solutions cover:
Advanced Weld Inspection Solutions
Advanced Corrosion Inspection and detection
Advanced Stress Corrosion Inspection and detection
Advanced Tube Inspection
Advanced Composite Inspection
Weld root erosion testing in fluid carrying pipelines, high pressure steam pipes in power stations and refrigeration plants
Fatigue crack sizing & monitoring to continue plant operation safely before reaching critical crack size
Stress corrosion cracks & Creep cracks mapping & monitoring
The use of TOFD as an Advanced NDT inspection solution enables crack dimensions to be measured more accurately, so that expensive components and equipment can be kept in operational service as long as possible with minimal risk of failure.
LMATS currently offers PAUT in various industries such as Oil & Gas, Petrochemical, Power generation, wind towers, Rails, rolling stock, Axles, marine, manufacturing, Infrastructre, etc
LMATS provides PAUT on-site frrom from its laboratories in Melbourne (VIC), Sydney (NSW), Brisbane (QLD), Albury (NSW), Perth (WA), Newcastle (NSW). LMATS regularly performs on-site PAUT Victoria, New SouthWales, Queesnland, SA - South Australia, TAS - Tasmania, NT -Northern Territory, Western Australia and some of the countries aroung the world.
Contact LMATS at one of the laboratories to organise your project. Or contact on 24 hour attended phoneline +61 3 9399 8145 via the form