Threaded Fasteners inspection of bolts, screws, studs, nuts, pins, washers, also rivets and other related fasteners.
Are you receiving what you ordered? or are they counterfeit!
LMATS is NATA & ILAC MRA recognised ISO 17025 Testing Laboratory "The International acceptance of technical test and calibration data for exported goods" resulting in "a product tested once, accepted everywhere".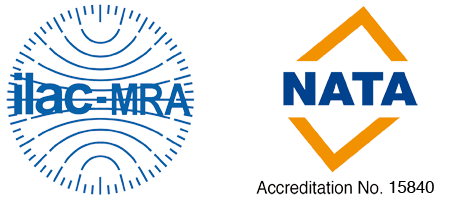 LMATS Threaded Fastener inspection services Services for Pre Shipment and Post Delivery inspection before to acceptance, thus making sure the quality you ordered is the quality you received. The correct material specification, correct strength, correct dimensions, etc.
Specialised Fastener Testing of bolts, nuts, washers and all types of fasteners.
Do the fasteners you are procuring meet the correct specification for the job?

Whether they are required to withstand corrosive conditions of marine and subterranean environments or the stresses and fatigue conditions of rotating equipment, or any other critical
application, a high level of quality assurance is essential for ensuring that the right fasteners are installed.
LMATS provide comprehensive testing of all sizes and grades:


Proof Load Test
Assess the capacity to hold a specified load
Wedge Tensile Test –
Assess maximum load capacity.
ROCAP (Rotational Capacity) and Assembly Tests
Assess the performance of a bolt, nut and washer set
Hardness Test
Core and surface
Chemical Analysis
Grade identification and compliance
Coating Thickness
Corrosion resistance potential.
ISO 2859-1:1999 Fasteners Part 4: Control, inspection, delivery, acceptance, and quality
3000kN (300Tons) Load Testing Capacity

Testing your large diameter high tensile fasteners just got easier!
LMATS have recently installed a new purpose-built, state-of-the-art 3000kN Universal Testing Machine
We can test the following:
Bolt and nuttesting to Australian and International Standards.
Mill bolt load tests
Large diameters up to 80 mm
Compression tests of large components
Tensile tests
LMATS Size capability of Threaded Fastener Inspection Services - 1mm Dia to 80mm Dia, test to 3000kN.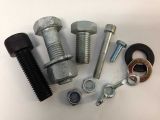 AS 1252 - 1983
AS 1252 - 1996
AS 1252.1 – 2016
AS 1252.2 – 2016
AS 4291.1- 2015 Steel Fasteners - Bolts, screws, and studs - Mechanical properties (Identical to ISO 898-1:2013)
AS NZS 4291.2- 2016 Mechanical properties of fasteners made of carbon steel and alloy steel – Nuts (Identical to ISO 898-2:2012)
ISO 3506.1- 2009 Mechanical properties of corrosion-resistant stainless steel fasteners Part 1 Bolts, screws
ISO 3506-2- 2009 Mechanical Properties of Corrosion-resistant Stainless Steel Fasteners - Part 2- Nuts


LMATS regularly inspect test the following:
Bolt Proof Load Test
Bolt Core Hardness Test (Cross-section Rockwell)
Bolt Core Hardness Test (Cross-section Vickers)
Bolt Hardness - Surface (HV 0.3)
Bolt or Stud Axial Tensile Test (ISO 3506.1 Bolt Ext)
Bolt or Stud Machined Tensile Test - Material Properties
Bolt Thread Decarburisation & Surface Discontinuity
Bolt Thread Decarburisation (Hardness and Micro)
Charpy Impact Test
Chemical Analysis (OES)
Chemical Analysis (XRF)
Coating Thickness Bolt, Nut or Washer (Ultrasonic)
Nut Hardness (Rockwell)
Nut Hardness (Vickers)
Nut Proof Load
Washer Hardness (Rockwell)
Basic Dimensional Checks
Basic Fastener Assembly Test - AS 1252: 1996
Preloading Suitability Test to RMS B240/E
Basic Fastener Assembly Test for K0, per assembly - AS 1252: 2016
Failure Investigation
MPI
PMI
Chemical Testing
Shear strength
Tensile strength
Corrosion testing
Coating material analysis.
Want to know more about LMATS Fastener Inspection Services and how we can assist you. Simply call us or contact us through our form