Positive Material Identification, commonly known as PMI can be performed using several test methods such as XRF, OES, LIBS, ICP, etc. Depending on the client requirements, LMATS can provide a simple non-destructive method called as XRF (X-Ray Fluorescence Spectroscopy) by using one of the many renowned brands such as Thermofisher Niton XLT 818 or Innov-X Alpha and OXFORD Instruments X-MET 7500 analysers. These instruments are widely accepted by various industries and especially the petrochemical industry where the precision test results are paramount.
LMATS Laboratories in Melbourne, Sydney, Brisbane and Perth are NATA accredited for testing several grades of materials.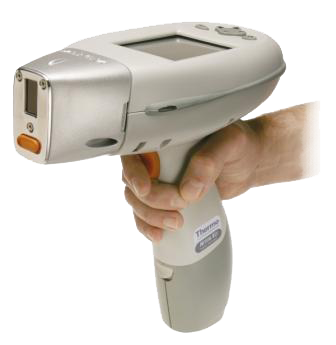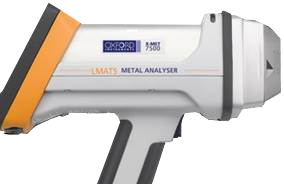 Note - LMATS being a metallurgical laboratory notifies that the portable XRF method used to determine the chemical composition of the material is valid for the identification of the principal alloying elements only. In most cases this provides sufficient data to enable a reasonably reliable estimate of the material type. This method cannot detect carbon and hence the sole analysis should not be used to select materials for applications where the material's strength is critical. For detailed steel material identification, either a full chemical analysis should be performed or supplementary mechanical tests should be performed. LMATS ' several Australia-wide laboratories can conduct OES / ICP Laboratory analysis and mechanical tests on your product.
LMATS Scope of Accreditation covers following several Grades of alloys :
UNS# A13840, A90583, A96063, C36000, C62700, C71300, C83600, G41400, G43400, G86200, N06002, N09901, R30605, R30816, S17400, S30300, S30400, S31254, S31600, S31700, S32100, S32205, S32550, S32750, S43100, T20813, SAE G4130, G4140, G5200, AISI 4340, 17- 4PH, CDA 386, CDA 360, Inconel 901, AISI 8620, AISI 1045, Hastalloy X, H13 toolsteel, Duplex 2205, Duplex 255, Super Austenitic 254. For current scope of Accreditation search for LMATS on the Accreditation Body's website to www.nata.com.au

LMATS also deploy Spark Atomic Emission Spectroscopy technology.
Contact one of the Australia wide LMATS Laboratories near you for your project requirements. Currently LMATS provides services in VIC Victoria, NSW New South Wales, QLD Queensland, NT Northern Territory, WA Western Australia, SA South Australia, TAS Tasmania and some of the international locations as per clients requirements. LMATS NATA accredited labs are in Melbourne, Sydney, Albury, Brisbane and Perth.