Grinding Media Analysis
Mill Grinding media ball quality is central to efficient and cost-effective comminution of a mill operation.
Comminution costs are mainly electricity, grinding balls and liners. Of these three components, grinding balls form the major portion of the consumable costs, and can be as high as 40%–45% of the total.
LMATS offer a fully independent ILAC accredited Grinding Media Quality Analysis Services to test all incoming batches of Grinding Media Ball and Mill Liners thus ensuring you are receiving what you ordered.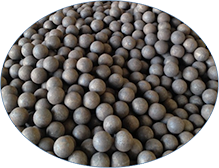 Poor quality grinding balls influence the whole grinding system, including ball consumption, effectiveness of grinding and power consumption; thus significantly impacting on the cost of comminution.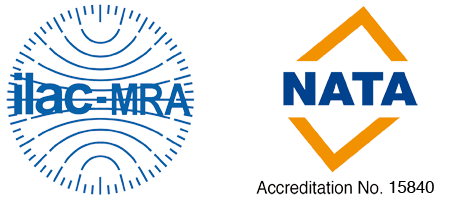 LMATS is ILAC accredited The International acceptance of technical test and calibration data for exported goods resulting in "a product tested once, and accepted everywhere".
LMATS Grinding Media Analysis Services Pre Shipment inspection.

By using LMATS for grinding media pre shipment inspections to check that the Mill Grinding Balls are meeting the specification for hardness, shape, microstructure and chemical analysis the approval for shipping can be given.
A landing shipment inspection of your grinding media using LMATS will confirm if the samples are meeting the same specification as the pre shipment analysis thus the customer can make an informed decision to either accept or reject the shipment.
Using LMATS to closely monitor each shipment is the most reliable method of guaranteeing continuous high quality of your grinding media. For minimal cost, you can be sure you are receiving the quality you're paying for.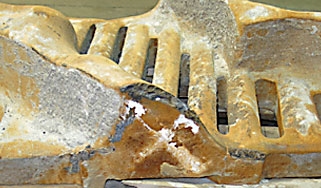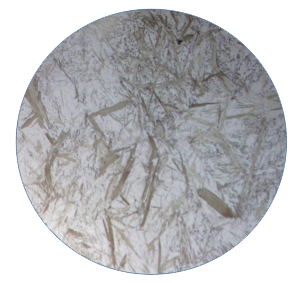 LMATS regularly undertake Comprehensive Testing on Mill Grinding Media - Balls, Mill liners and Mill lifters for:
• Defects
• Shape
• Hardness Testing
• Microstructure
• Chemical analysis
LMATS also perform failure analysis of mill components, liners and lifters
• Mill Liners
• Mill Lifters
• Mill Rotors
• Mill Bearings
• Primary and secondary Crushers
LMATS offer a full and comprehensive range of Mechanical testing and Metallurgical Services.