Optical Emission Spectroscopy (OES) also commonly called as chemical analysis or Spectro is a method to determine chemical composition of various metallic alloys in the engineering sector. This test is reliable, rapid, and economical and provides accurate chemical composition of most of the alloys. A sample of approximately 10mm by 10mm square can be tested without compromising quality and delay.
LMATS is accredited to perform laboratory based OES Spectrometry chemical analysis on Ferrous alloys including Boron, Stainless steel including Nitrogen, duplex stainless steel, austenitic stainless steel, tool steel, Copper alloys, brass, bronze, gun metal and Aluminium alloys.
LMATS can detect Boron content up to 0.001% in your steel to comply with Australian Standards.
Click on Spark Atomic Emission Spectroscopy for further information or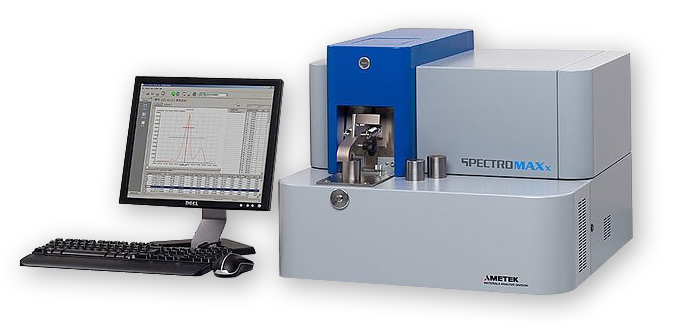 LMATS comprises a team of Metallurgist, Engineers, Scientist, Engineering Technologist and Non-destructive Testing Technologist. The combination of these professionals from different speciality ensures that chemical composition along with several optional engineering tests results are interpreted by experienced metallurgists and the clients receive report, within the shortest period of time, on accurate identification of material grade for replacement of critical parts and or reverse engineering.
LMATS offers Chemical Analysis services from our Melbourne, Sydney, Brisbane and Perth laboratories. These laboratories also provide services to the clients in Tasmania, South Australia, Northern Territory and New Zealand. Please contact your nearest LMATS branch to obtain professional services for your next metallic sample analysis by spectrometry and Material grade identification.