Ensure the safety and integrity of your tanks by using the professional tank inspection services of LMATS.
As part of a complete tank inspection service provided by LMATS perform NDT inspections and Tank Settlement surveys, accredited by NATA, LMATS an accreddited NDT laboratory perform vertical tank settlement surveys and assessments to API 653.
LMATS can perform Tank inspection, tank Settlement survey using self sinking Laser pointer and Surveyors Staff, Plumb test using digital protractor, Tank measurements using laser measuring tools and Ultrasonic thickness mapping.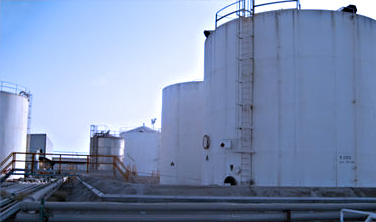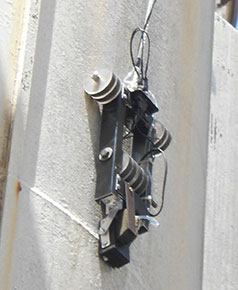 Some of the examples of LMATS reporting style is shown in the photographs


Click on image to reveal description of the image.
Defects
LMATS Tank inspection, safety and integrity services include the following:
Settlement (Laser) Survey – API 653
Plumb assessment – Digital protractor
Thickness mapping ‐ Tank bottom, wall & roof
Structural integrity assessment
Corrosion (Wastage) Rate – API 653
LMATS can provide Tank floor testing using latest technology tank floor scanner.

Contact us today and find out how a LMATS tank inspection services can ensure the safety and integrity of your tanks.

{div}

{/div}