PAUT - Phased Array Ultrasonic testing is one of the advanced NDT test methods, widely known for its higher probability of detection and precise measurement capability. PAUT has many advantages over other traditional ultrasonic and radiograpahic test methods. PAUT is Fast, Accurate, Traceable, Archivable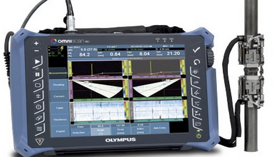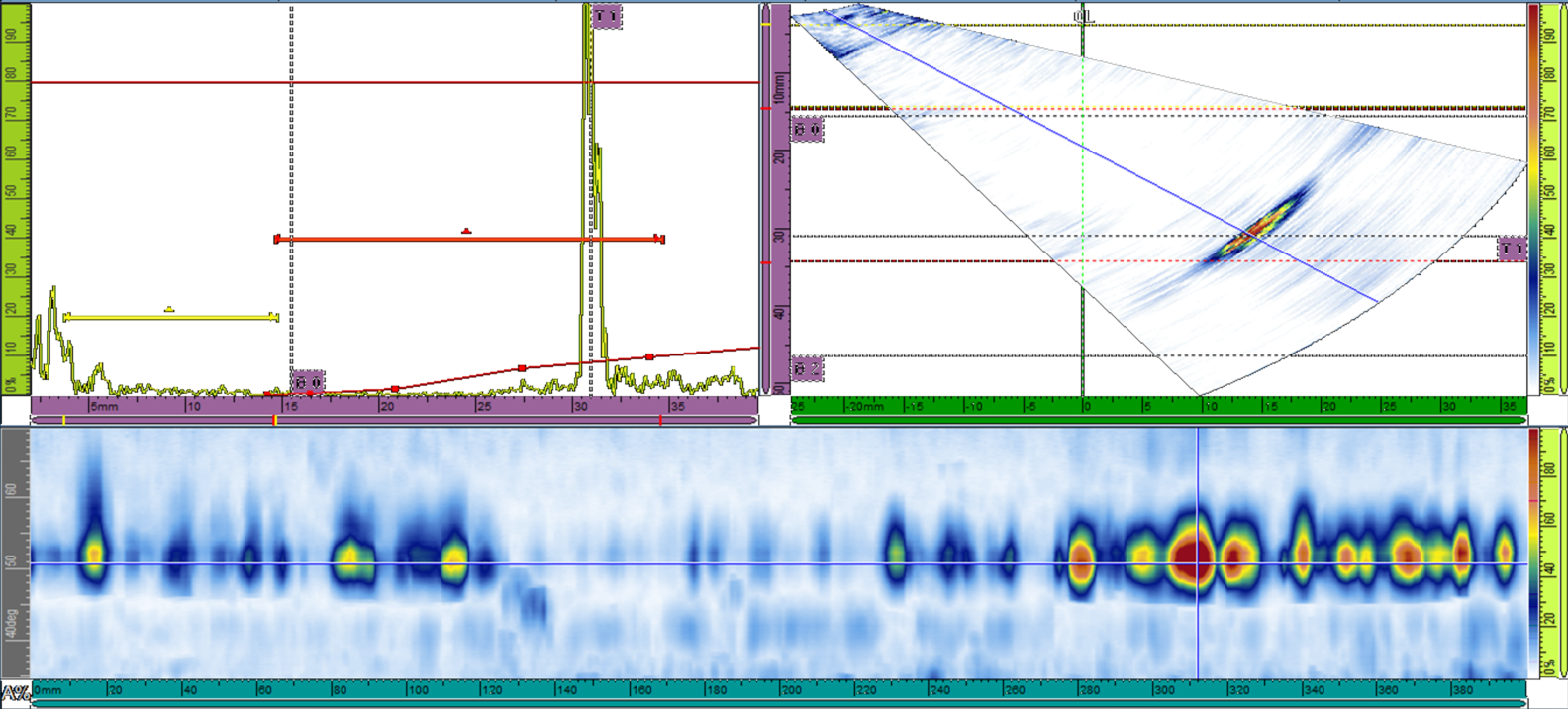 LMATS has capabilities to deliver the following expertise:
PAUT Corrosion mapping to estimate thickness at finite points
PAUT scans on complex geometries
Individually tailor development of qualification blocks, configuring rigs for data collection and levels of post-analysis reporting
100% weld volume coverage at scanning intervals of 1mm, of high pressure and high temperature piping welds at power station sites using encoded scanning on circumferential and seam welds between 20mm to 75mm wall thickness
Inspection of small bore tubes - Internal diameter of down to 38mm; having a minimum wall thickness of 6mm
Inspection of complex geometry branch welds with variable weld profile using encoded scanning for accurate sizing of internal defects
Turbine and generator components inspections with special focus on areas of high stress concentration such as fur tree serrations of turbine blade roots and geometry changes along exciter cooling fans
Detection of corrosion wastage in wind tower foundation bolts or other similar HOLD DOWN BOLTS with reliable monitoring of corrosion wastage along the length of bolts up to 5 times its diameter
Corrosion inspection of storage tanks
In-situ inspection of transverse cracks along shafts and axles for the public transport sector
Accurate analysis and reporting of cracks to enable the client to make an informed decision for repair or continued operation
PAUT on pipeline weldis, pressure vessel welds, bifurcation lines and valve bodies
Inspection of various Aerospace CFRP (Composite Fibre Re-enforced Polymers) for delaminations and other discontinuities.
LMATS currently offers PAUT in various industries such as Oil & Gas, Petrochemical, Power generation, wind towers, Rails, rolling stock, Axles, marine, manufacturing, Infrastructre, etc
LMATS provides PAUT on-site frrom from its laboratories in Melbourne (VIC), Sydney (NSW), Brisbane (QLD), Albury (NSW), Perth (WA), Newcastle (NSW). LMATS regularly performs on-site PAUT Victoria, New SouthWales, Queesnland, SA - South Australia, TAS - Tasmania, NT -Northern Territory, Western Australia and some of the countries aroung the world.
Contact LMATS at one of the laboratories to organise your project. Or contact on 24 hour attended phoneline +61 3 9399 8145 or via the form
Third party advanced PAUT inspection services are available from LMATS assuring:
That the owner or stake holder is actually getting the product as ordered
That the product or service meets the specification, ie using PAUT to inspect for cracks,or anomolies that do conform to specifications
That the process of manufacture meets Statutory compliance, ie using PAUT to inspect for wall thickness
Ensure product/project integrity
Third party pre-shipment inspection.
{div}

{/div}